Welcome to Vaibhavee Enterprises
Wooden Shell Rolls | Round Wood | Pine Wood Round | Wooden Pallets Manufacturer
Established in 2015, we Vaibhavee Enterprises cater to the industrial requirements of high quality packaging of Wooden Pallets and Boxes in Chhatral, Ahmedabad. We are expertise in the field of manufacturing and supplying wooden packing boxes, crates & pallets. We are engaged in manufacturing the packaging wooden pallets as per the prevailing guidelines of the industry and have accomplished a huge appreciation across the nation and global. Our manufactured boxes are hugely demanded by the esteem customers for their attributes like excellent load bearing capacity, precise designs and sturdy construction, which are manufactured by using high-grade raw material. Our proficiency permits us to offer Palletizing & Fumigation Services.
Besides to offer flawless products, our developed teams of expert engineers check their quality at well-equipped testing laboratory and we safely store these products at our warehouse after their rigorous testing procedure. We are gibing heat treatment to wooden pallets, boxes and wooden packing material manufacturer and supplier of diverse sizes and varieties which are usually required for export packing purpose in industries and also in most of the pharmaceutical companies. As we all know that nowadays there is increase in exporting the machines and other items for such need for heat treated wooden pallets and boxes has also increased inline.
We have Team of potential professionals, which serve with our company since we immense in the industry.
The team is experience and highly committed to serve the needs of our customers.
0
sq. ft.
For Manufacturing
0
sq. ft.
For Storage and Warehouse
0
per day
Capacity Manufacturing Of Pallets
Our Services
Manufacturers, Suppliers, Dealers & Exporters of Industrial Wooden Pallets, Two Way Wooden Pallet, Euro Wooden Pallet Gujarat
We are instrumental in manufacturing and supplying Wooden Boxes, Crates & Pallets.
Apart from this, we provide Palletizing & Fumigation Services.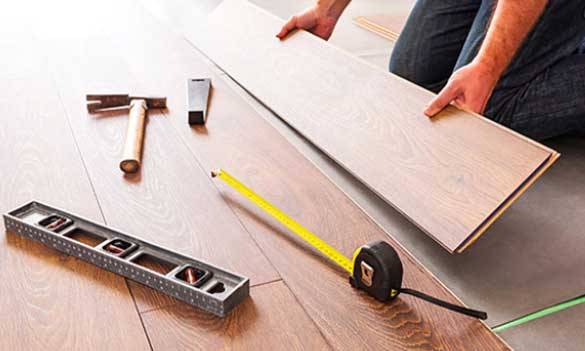 Wooden Pallet Heat Treatment
Wooden Pallet Fumigation Services
Wooden Palletizing Services
Pallet Forklift Services
On Site Packaging Services
Export Packaging
Heat Treatment ISPM 15
We provide packaging solutions to different segments of industries like
Wooden Packaging Box manufacturer:-
The Vaibhavee Enterprises is the leading Wooden Pallets Manufacturer in India and also the Wooden Box Manufacturer in India. The company makes use of the premium quality for the wooden pallets and box manufacturing. We are providing the best quality Wooden Pallets in Ahmedabad and also the Wooden Box in Ahmedabad that also at the reasonable pricing.
When it comes to the superior quality wooden pallets like Shipping Pallets, Industrial Wooden Pallets, Wooden Block Pallet, Warehouse Wooden Pallet, Euro Wooden Pallet, Heavy Duty Wooden Pallet, Fumigated Wooden Pallet, etc. our company is first amongst the local and the national customers. Besides this the complete solution related to the different kinds of the wooden box is also provided by us.
The main benefits of using the product provided by the company are that we possess a very large manufacturing unit of 10,000 square feet and have a capacity of 900 wooden pallets manufacturing capacity and is situated in Ahmedabad which is easily approachable from the different cities and the states. Besides this we are using modern technology that ultimately improves the overall quality of these wooden boxes and make them to be used for different application.
The Vaibhavee Enterprises possess a warehouse that is spread in the area of 75,000 square foot approx and the company possess all the facility that is required to fulfil any size of order that too on stipulated amount of time. The fast and secure delivery of the product is carried by us and we supply them all over the country.
The wide range of the product that is of superior quality are manufactured and supplied by us. We are known amongst our customers for its quality that we are providing them and we have also served so many customers that are dwelling in the different parts of the world. We are the foremost Wooden Packaging Box manufacturer in Ahmedabad, Pinewood Box Manufacturer in Ahmedabad, Export Packaging Wooden Box manufacturer in Ahmedabad.
Besides this we are also the Wooden Planks Supplier in Gujarat, Wooden Crates Supplier in Gujarat, Wooden Shell Rolls suppliers in Gujarat. The complete solution related to the wooden box, pallets, shell rolls, planks, etc. are provided by us that also under the single roof and at single place you can get the complete solution related to all the types of the packaging boxes and many more things.
Our executive is available for providing you the complete assistance regarding product query or requirements. Call us or enquire us for more details
The, Vaibhavee Enterprises in the topmost Plywood Box Manufacturer in India. And, we are also the Small Wooden Boxes suppliers in India.